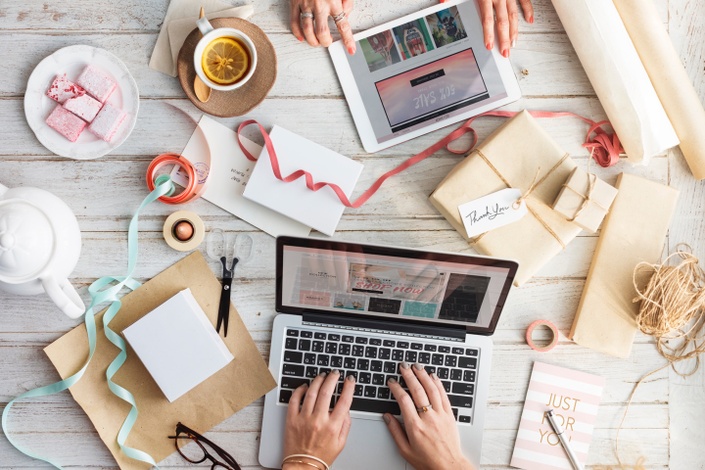 Your Instructor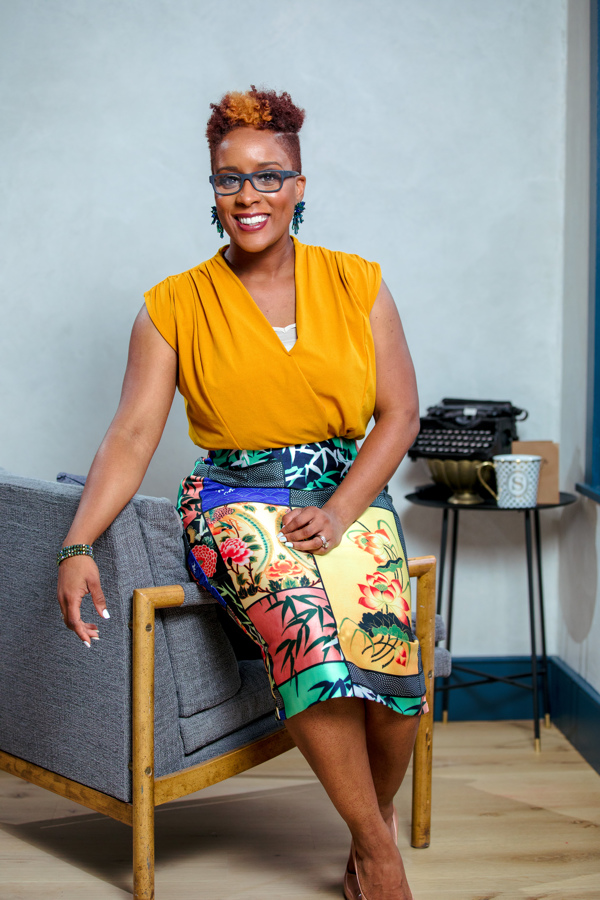 Sirena Moore-Thomas is an experienced Mompreneur, Author, Strategist and Water Walker™. Despite being a teen mom of twins with no college degree and very little resources she has led several small businesses to multi-million dollar revenues, won hundreds of Federal Contracts and continues to empower women around the world. She has an innate ability to help her clients consistently find success in seemingly impossible situations.

Sirena's entrepreneurial accomplishments coupled with her infectious energy and ambition quickly caught the eye of National media including New York Times, the cover of Black Enterprise Magazine, Essence Magazine, NBC Nightly News, Upscale Magazine, BET-j and many others. Sirena has received a myriad of awards highlighting her business proficiency and next generation leadership. Her ability to deliver deep level transformation to women who are trapped by their ideas and paralyzed by their self-imposed limitations is evident in her high demand. This dynamic wife, mom and business ninja is truly a woman on the move! YOU ARE IN FOR A TREAT!!!!!

Let me show you how to maximize your ability to discover profitable opportunities where others see obstacles, turn your ideas into massive action, abandon your comfort zone, and do what others deem impossible.
You are loaded with so many gifts, talents and abilities. Within you lies the answer to someone's problem and they are WAITING for you to show up! What's holding you back?


It has been proven that Success Is 80% Psychology And 20% Strategy.
Proverbs 23:7 confirms it this way: "As a man thinketh within himself , so is he"
NOW IS THE TIME FOR YOU TO LIVE BOLD, BELIEVE BIG AND TAKE ACTION.
Inspired by the life story of Pulitzer nominee Clifton Taulbert and the influence of his Uncle Cleve, Who Owns the Ice House? Eight Life Lessons from an Unlikely Entrepreneur is the companion text to this experiential, problem-based mindset mastery program designed to engage you with the determination and perseverance of a Water Walker™ mindset. You will learn from a diverse array of real world, "unlikely" entrepreneurs who have embraced a mindset that has accelerated their personal and business growth.
This program has now inspired and engaged business owners, students and educators as well as business, government, and nonprofit leaders around the world in the fundamental aspects of an entrepreneurial mindset and the limitless opportunities it can provide.
So, are you ready to step out of the boat and Walk on Water?
"It always seems impossible until it's done" - Nelson Mandela
Frequently Asked Questions
When does this program start?
The next 3-month session will begin September 2019. You will receive an invite to schedule your one-on-one discovery session with Sirena. Each week, you will work on your success track. Utilizing ZOOM video conferencing, you will join your Mindset Mastery group coaching call for deeper dives and peer support.
Who is this program designed for?
This program is designed for YOU! If you are ready to stop playing small, overcome self-limiting beliefs, turn your ideas into profitable action and maximize your ability to see opportunities where others see obstacles then, you are in the right place. If you are ready to dive deep this program is right for you.
What is a Water Walker Mindset?
A WaterWalker Mindset is a deep set of beliefs that drives one's behaviors to embrace uncertainty and discover opportunity despite adversity. Water Walkers are those who have developed insane courage to step away from the status quo and wholeheartedly follow their desires. Water Walkers have an unshakeable faith that allows them to do what others deem impossible.
I have additional questions. How can I contact you?
No problem. Send us an email letsgo@WaterWalkerMindset.com . Our team is very responsive. Your inquiry will be handled promptly.