Your Instructor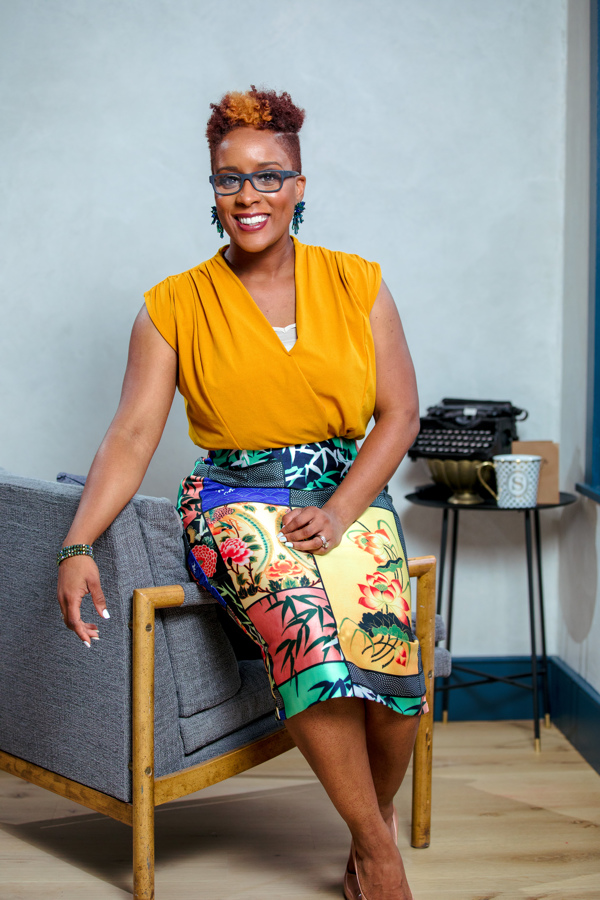 Featured Ice House Entrepreneur, Certified Ice House Facilitator,
Sirena Moore-Thomas is an experienced Entrepreneur, Strategist, and REVENUE GENERATING MACHINE! With no college degree and very little resources, she has generated millions of dollars in revenue, won hundreds of Federal Contracts and continues to inspire business leaders around the world. She consistently finds success in seemingly impossible situations.
Sirena's entrepreneurial accomplishments coupled with her infectious energy and ambition quickly caught the eye of National media including New York Times, the cover of Black Enterprise Magazine, Essence Magazine, NBC Nightly News, Upscale Magazine, BET-j and many others. Sirena has received a myriad of awards highlighting her business proficiency and next generation leadership. Sirena's innate ability to connect with individuals and impact the lives of so many is evident in her high demand. YOU ARE IN FOR A TREAT!!!!!
Let me show you how to maximize your ability to see opportunity where others see obstacles, turn your ideas into action, escape your comfort zone, and Walk on Water.
So, what's holding you back?


In every community, there are — ordinary people who have no particular advantage over others, yet somehow they manage to succeed.
What sets them apart?
How are they able to recognize opportunities that others overlook?
What is it that enables them to overcome obstacles and rise above their circumstances to reach for a better life?
And more importantly, what can we all learn from them?

Inspired by the life story of Pulitzer nominee Clifton Taulbert and the influence of his Uncle Cleve, Who Owns the Ice House? Eight Life Lessons from an Unlikely Entrepreneur is the companion text to the experiential, problem-based learning program designed to inspire and engage participants with the determination and perseverance of an entrepreneurial mindset. You will learn from participants from a diverse array of real world, "unlikely" entrepreneurs who have embraced a mindset that sets them apart.
This program has now inspired and engaged business owners, students and educators as well as business, government, and nonprofit leaders around the world in the fundamental aspects of an entrepreneurial mindset and the limitless opportunities it can provide.
So, are you ready to get out of the boat and Walk on Water?
"It always seems impossible until it's done" - Nelson Mandela
Frequently Asked Questions
When does the course start and finish?
The next 8-week session begins on January 7th, 2019- February 25th 2019. START THE YEAR OFF STRONG! You can get started as soon as you receive your course materials. You will work independently consuming the weekly course content. Then, utilizing ZOOM video conferencing, your class will meet once per week online with your facilitator for coaching and classroom style discussion. You will receive the classroom meeting times via email.
How long do I have access to the course?
After enrolling, you have unlimited access to the online modules for 12 months across all devices. You have lifetime access to the private FaceBook Group.
What if I am unhappy with the course?
We would never want you to be unhappy! If you are unsatisfied with your purchase, contact us during the first 14 days and we will give you a full refund.
What course materials will I receive?
Upon enrollment you will receive a copy of the book "Who owns the ICE House?" 8 Life Lessons from an Unlikely Entrepreneur, a digital student workbook, and online access to course modules, and video case studies.
Who is this course designed for?
This course is designed for YOU! If you are ready to overcome self-limiting beliefs, turn your ideas into action and maximize your ability to see opportunities where others see obstacles then, you are in the right place.
What is a Water Walker Mindset?
A WaterWalker Mindset is synonymous with an Entrepreneurial Mindset. A deep set of beliefs that drives one's behaviors to embrace uncertainty and see opportunity where others see obstacles. Water Walkers are simultaneously bold, courageous, and scared to death. Nonetheless, they still dare to step into the unknown, with great faith. And when they do, they accomplish the seemingly impossible. Let's go Water Walker.
I have additional questions. How can I contact you?
No problem. Send us an email letsgo@WaterWalkerMindset.com . Our team is very responsive. Your inquiry will be handled promptly.