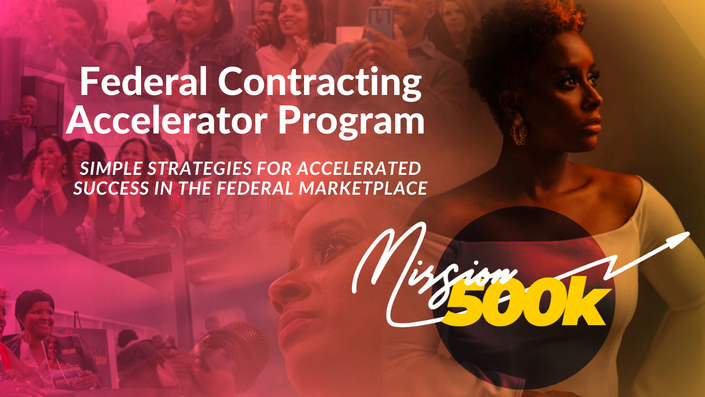 Federal Contracting Accelerator
Simple Strategies for Accelerated Success in the Federal Marketplace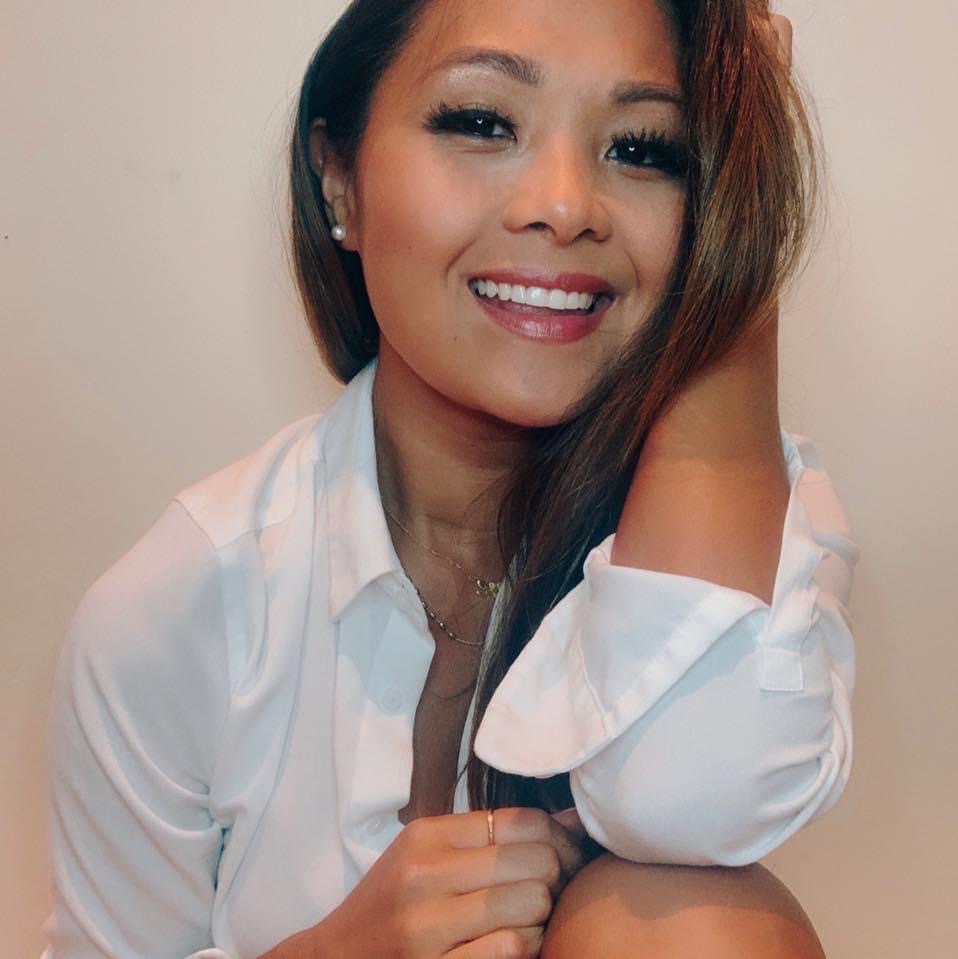 "After taking your course my business has been elevated in every way!"
- R. Strasters, Founder, JustCURATED
I AM ON A MISSION TO SHOW 500K SMALL BUSINESSES HOW TO SUCCEED IN FEDERAL CONTRACTING IN AS LITTLE AS 6-WEEKS!

LET'S SKIP ALL THE FLUFF AND GET DOWN TO BUSINESS.
#MYMISSION500K
What if you had a customer that pays on time, every time? One who never runs out of money because, AHEM they print their own. How about a customer that literally buys EVERYTHING from dog food to aircraft parts and spends more than $150 Billion with small businesses year after year? Seriously , what would a customer like that do for your business?
Listen, there are multiple "Doing Business with the Federal Government Programs" hosted by various agencies. However, they all have one thing in common. They are geared toward exposing small businesses to "The WHAT" and "The Who" but they never sufficiently answer "The How To". Typically, these programs are facilitated by employees who have little to no small business experience and often times no personal experience pursuing and winning federal contracts at all.

During my 6-week Bootcamp I am literally teaching you the tools, techniques and strategies that I have personally used to win millions of dollars in contracts, including multiple 5-year, 8(a) Sole Source Contracts as well as hundreds of Purchase Orders for various items.
During this Accelerator we will focus PRIMARILY on NO-BID Opportunities, Simplified Acquisitions and Micro-Purchases to fast track your growth.
THIS IS NOT A GET RICH QUICK OPPORTUNITY.

This is an opportunity to position your company and leverage your expertise in the wide open Federal Marketplace!
BY THE END OF THIS COURSE, YOU WILL HAVE NOT ONE BUT MULTIPLE INCOME PRODUCING STRATEGIES
YOUR BUSINESS WILL BE PROPERLY REGISTERED IN SAM
YOU WILL HAVE A LIST OF PURCHASE CARD HOLDERS TO DO BUSINESS WITH RIGHT AWAY
YOU WILL HAVE A CAPABILITY STATEMENT TEMPLATE TO USE OVER AND OVER AGAIN
YOU WILL KNOW HOW TO IDENTIFY OPPORTUNITIES BEFORE THEY HIT PUBLIC PORTALS
YOU WILL HAVE A FULLY CUSTOMIZED OPPORTUNITY PIPELINE TO TRACK AND ORGANIZE YOUR OPPORTUNITIES
I WILL SHOW YOU HOW TO USE THE GOVERNMENTS "E-BAY" SYSTEM FOR FAST BUYS
I WILL SHOW YOU HOW TO SOURCE AND SUPPLY PRODUCTS AND IDENTIFY FUNDING TO SUPPORT YOUR EFFORTS
AND SO MUCH MORE
MOST IMPORTANTLY I WILL CHALLENGE YOU TO SEE YOUR BUSINESS THROUGH FRESH EYES SO THAT YOU CAN QUICKLY IDENTIFY OPPORTUNITIES WHERE OTHERS SEE OBSTACLES.
YOU ARE IN FOR A TREAT!

LET'S GO GET IT!
Your Instructor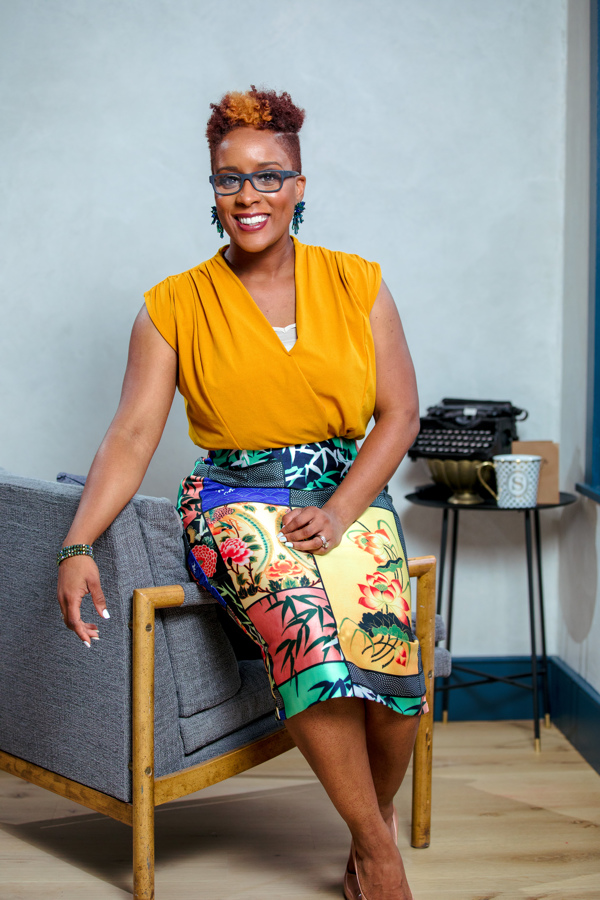 Sirena Moore-Thomas is an experienced Mompreneur, Author, Strategist and Water Walker™. Despite being a teen mom of twins with no college degree and very little resources she has led several small businesses to multi-million dollar revenues, won hundreds of Federal Contracts and continues to empower women around the world. She has an innate ability to help her clients consistently find success in seemingly impossible situations.

Sirena's entrepreneurial accomplishments coupled with her infectious energy and ambition quickly caught the eye of National media including New York Times, the cover of Black Enterprise Magazine, Essence Magazine, NBC Nightly News, Upscale Magazine, BET-j and many others. Sirena has received a myriad of awards highlighting her business proficiency and next generation leadership. Her ability to deliver deep level transformation to women who are trapped by their ideas and paralyzed by their self-imposed limitations is evident in her high demand. This dynamic wife, mom and business ninja is truly a woman on the move! YOU ARE IN FOR A TREAT!!!!!

Course Curriculum
Welcome
Available in days
days after you enroll
Toolkit
Available in days
days after you enroll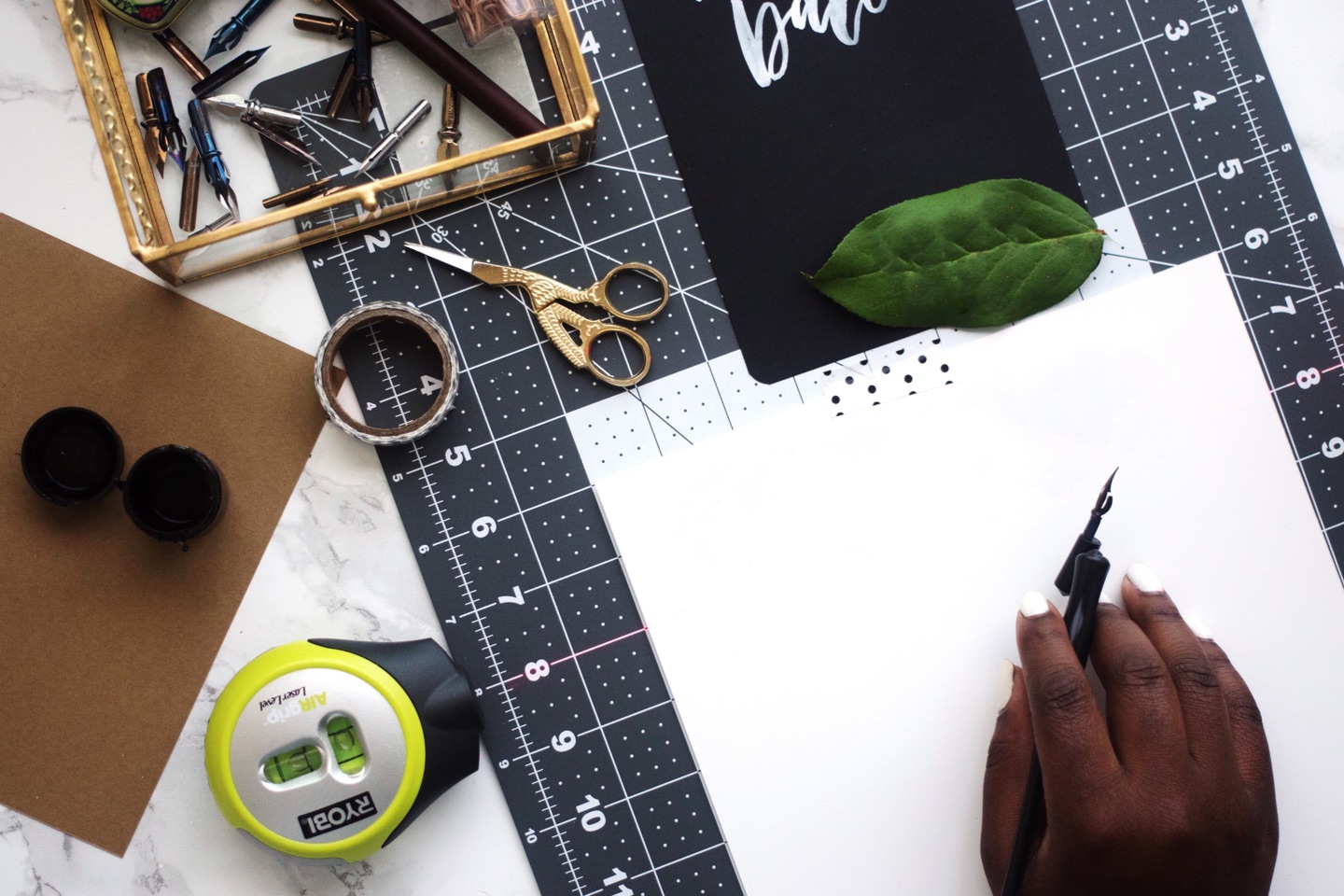 I walked away with a roadmap on how to position my business to be in the best position to secure federal contracts. I am currently building my foundation and aligning myself with strong partners so that I can confidently place bids. I was given all the resources I needed along with support for the future. Although didn't talk much, I absolutely enjoyed the class and highly recommend it others.
~Nin Aseeya Ra-El, Cohort 1
Frequently Asked Questions
When does the course start and finish?
This is a self-paced course designed for you to complete in 6-weeks. It starts when you're ready and ends when you're done. However, for BEST RESULTS we recommend that you dedicate a weekly 2-hour window to work through the course material over a 6 week period. This allows time for instruction and application each week. You will also have an opportunity to join our private Facebook group where additional networking, and support will take place.
How long do I have access to the course?
How does lifetime access sound? After enrolling, you have unlimited access to this course for as long as you like. You will also receive an invite to join our private Facebook Group for additional networking and access to your instructors.
What if I am unhappy with the course?
We would never want you to be unhappy! If you are unsatisfied with your purchase, contact us in the first 3 days and we will give you a full refund.
Does my company need to be established in order to attend the class?
No! This class is largely committed to introducing you to the number of ways to do business with the Federal Government. You will discover the many possibilities and can choose how to move forward at any point. However, you will not be able to actively participate in some of the exercises if your business is not established and registered in Sam.gov.
Can someone attend with me?
Yes. However, they must register separately.
Sirena, why are you teaching this course?
Thanks for asking. My short answer: to prove a point. After winning multiple 8(a) Sole Source contracts and hundreds of DLA Purchase orders with the Department of Defense I really came to understand the power of doing business with the Federal Government and how life changing it can be for small business owners. However, the free training provided by many of the agencies made it seem nearly impossible to enter the Federal space. I started my first Bootcamp Cohort to prove that using my approach (micro-purchases and simplified acquisitions) small business owners can quickly build past performance, reduce competition and learn how to position themselves for larger opportunities in the federal space. NOBODY TOLD ME THAT. I DISCOVERED THAT!!! That's why I'm teaching you.
Will we receive a workbook and course materials?
You will be provided with templates, tools, websites, cheat sheets etc. with each lesson however, the full workbook is not available at this time. Please prepare to take notes as you work through the course material. There will be lots of hands-on interactive activities.
Should I register in SAM.gov prior to the start date?
While it is not required, students who come into the class with an active registration on SAM.gov tend to move faster and quickly pursue opportunities. We will cover SAM.gov registration during the pre-class lessons to make sure that you are prepared. The SAM (System for Award Management) registration was once a 5-7 day process. Due to COVID-19 this registration has taken as long as 4-6 weeks.
I don't know what I want to do with my business yet. Is it wise for me to attend?
Yes! A large part of my goal is to EXPOSE you to the many ways in which one can do business with the Federal Government. You will explore the landscape during this course and be given the tools and techniques to build whenever you're ready.
Do you offer 1:1 Coaching/Consulting
Yes. If you are interested in 1:1 Coaching please send an inquiry to
[email protected]
What other support is available after I complete the course?
During the very first module I provide a host of FREE resources that you can use to support what you have learned. Additionally, once you have completed the 6-weeks we have a group coaching program that you may qualify for. Information about that program will be offered to you during module 5.
This course is closed for enrollment.